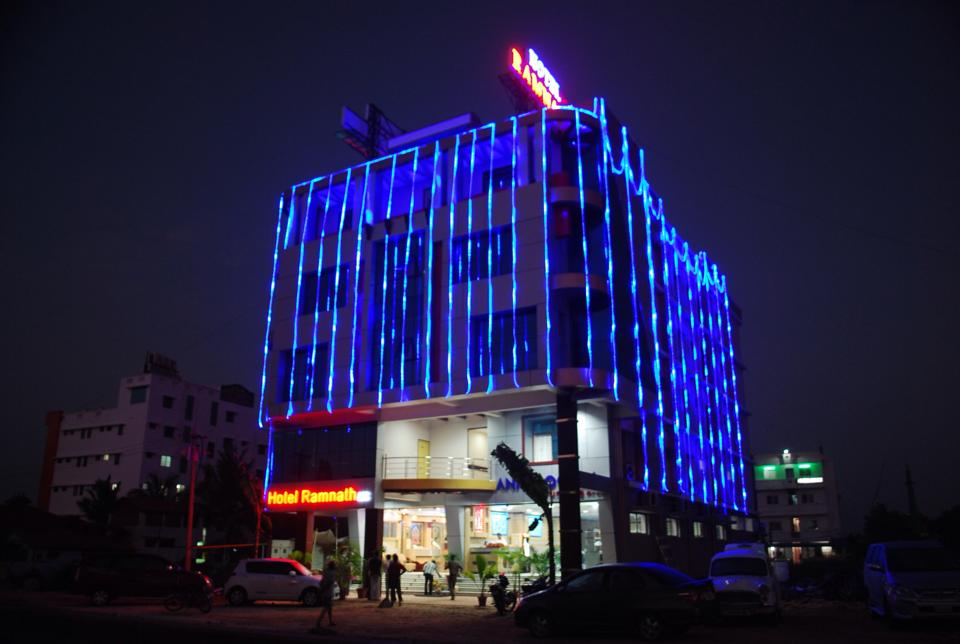 Thanjavur has remained the cultural citadel of Tamilnadu for more than a Millennium. Culture is in the air of the city, which is well known for its temples, idols, Paintings, artwork, Music, Dance and Folklore. Welcome to Thanjavur and experience a slice of history. Built with the allure of old world craftmanship and blended with modern amenities, Our Hotel combines the charm of the old world and modern hospitality with every convenience at your fingertips.
With the greatest pleasure, we are delighted to extend our hospitality to you, our guests. Our property will surprise you with its central location, the high comfort,the friendly and professional services you will experience. At our hotel you will be welcomed by smilling faces and cheerful greetings. The Hotel is dedicated to you, our guests looking forward to welcome you to Hotel Ramnath.
The Moment one enters our guests are given a royal welcome by the enticing "Thanjavur Paintings" of our royal men playing the musical instruments in the reception area while the traditional women along with the folk lore perform the "vanakam" gesture, a special indian way of welcoming the guests. The spirit of traditional blended with stylish modernity will let you feel classic royalty and modern luxury blended in us.